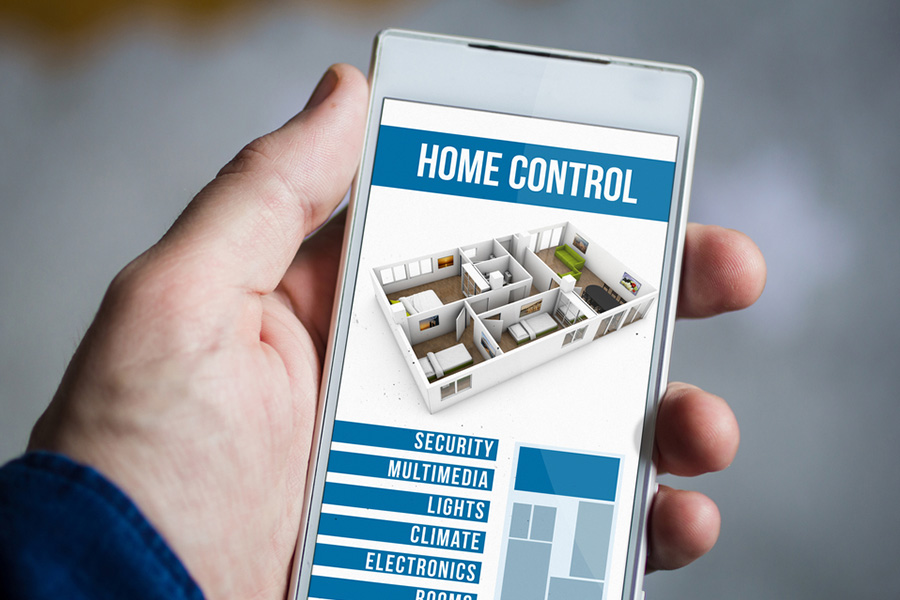 Should You Use Wireless Home Security Systems In Mansfield?
In the past, the components of your security system were limited to where wires could be placed. You didn't have the option of placing a and indoor camera on a table or controlling your components with a cell phone. However, home security has changed dramatically over the years, and that's largely due to the development of wireless installations. You currently have an array of additional advantages to experience -- like system access from anywhere, seamless smart devices, and quicker installs. Wireless home security systems in Mansfield will defend your home while making your life more convenient.
Important Considerations When Going Wireless
If you want to take advantage of everything wireless security has to offer, you have to have an adequate internet connection. If you have fast internet and a quality Wi-Fi router, you're in a good position for wireless equipment.
If you have concerns about power or internet outages, look for options that have battery and cellular backups in place to maintain the connection to your monitoring professionals indefinitely.
When you make your home in a rural setting without stable internet or cellular coverage, a wired installation will likely be a better choice. Or It may also benefit you from a monetary perspective to opt for a wired installation if you move into a residence that has security wiring already installed.
Advantages Of Wireless Home Security Systems
Both conventional wired and wireless home security systems in Mansfield will boost your property's protection, which is the primary purpose in the first place. On the other hand, if you prefer the idea of having the latest technology, check out the following benefits of wireless:
Remote access: Enjoy access to all the components in your home from your lighting to your security cameras directly from your mobile device with the ADT Control app. You have the ability to view footage from cameras, turn on your smart lights, and even turn on your alarm on the rare chance you didn't remember to do so. When an intrusion or emergency takes place, you can have notifications dispatched directly to your smartphone.


Easy to install and customize: Forget about the countless wires, damage to drywall, and lengthy system setups. One of the best aspects of wireless devices is that you can place them just about in any location and in less time. If you would like to customize at a later time with other equipment, integrating devices into your network is easy.
Smart home device interaction: Wireless functionality makes interactions between devices a reality with quick, two-way communications. You may direct your devices to perform a function in specified scenarios to enhance your security and deter intrusions. For instance, if your outdoor camera detects odd disturbances on your property, it is able to direct your entryway lights to illuminate.
Downsides Of Wireless Home Security Systems In Mansfield
Despite the fact that wireless home security systems in Mansfield have proven to be a good choice, it's understandable if you have some hesitations about installing one. Here are a handful of the most frequent areas of concern:
Battery-run wireless devices might run out of power. While this might be true, your smart devices will alert you whenever batteries are low and need to be replaced.
Sensors generally have to be positioned within a specified distance from your central command hub. ADT offers range extenders in some situations to enhance your versatility.
Similar to all types of internet-connected networks, the fear of being hacked is relevant. The good news is that you can do things to prevent this by using secure passwords, always changing default settings, and choosing a router with a built-in firewall. Additionally, you should only install security devices with encryption of 128-bit or higher.
Ready To Go Wireless? Call Your Security Experts
Have you decided to reap the benefits of the latest in Mansfield wireless home security? Call (419) 359-8643 to speak with the security experts at Secure24 Alarm Systems. Our staff will help you design the right package for your residence.
Cities Served Around Mansfield By Secure24 Your Local ADT Authorized Dealer