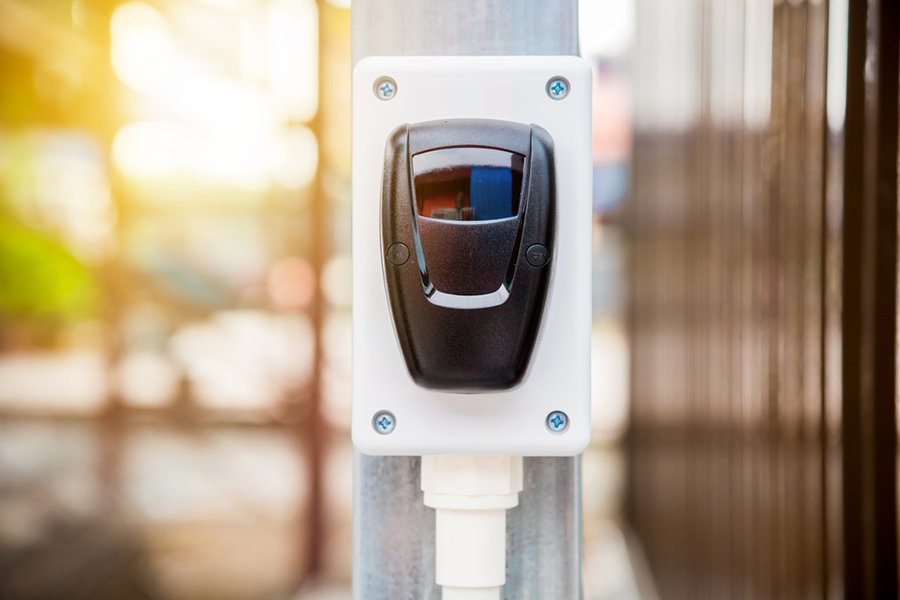 How Will Geofencing In Mansfield Enhance Home Security?
Modern smart security installations are becoming increasingly more intelligent. Even so, you may still fail to perform simple security duties like arming your a security system, shutting the garage door, or even making sure your doors are locked.
How would you feel if you never had to concern yourself with these things again? When you implement geofencing in Mansfield, you won't need to.
What is Geofencing In Mansfield For Home Security Systems?
Geofencing generates a virtual border a set distance from your house, which you can set up in your smart security app. The technology then uses your phone to determine when you go beyond the border and then puts in motion pre-programmed actions or notifications.
How Does Geofencing Work?
Geofencing relies on z-wave, a home automation protocol that smart implements take advantage of to interact with one another. This technological advancement assists your home security by grouping all elements onto one, unified network. You can institute a unique boundary on all sides of your home and program what actions you want to take place when you go past the prearranged border line.
For example, shortly after you leave your premises, you could instruct your security system to engage door locks, lower the garage door, and arm your alarms. Conversely, when you come back home, geofencing can notify your system to disable the alarm, elevate the garage door, activate lighting, and even change your smart thermostat.
Below are some of the devices you may command with geofencing:
● Smart lights and outlets
● Smart thermostats
● Surveillance and alarms
● Home electronics such as Stereos, TVs, and appliances
● Garage doors
Geofencing, Scheduling, And Scenes Are Available In ADT Control
Geofencing is only one of a variety of ways to use your home security system in Mansfield. With the mobile app, you have the ability to make the most of automation. In a few easy touches of your phone, and you are able to:
● Set schedules: arrange your smart alarms and cameras to engage at a specific time. Have your lights start to turn down to indicate that it's time to turn in for the night, or disengage your security alarms as you start your day.
● Define how devices react to one another: Make certain components engage when another element is triggered. Instruct your thermostat to turn on the fan if the fire alarm is set off. Or switch on your hallway lighting if your surveillance system senses abnormal activity in the yard.
● Preprogram scenes: Create scenes featuring various devices that operate in unison. Make your lights lower, the thermostat go down, and the locks activate when the day is done. Or set the mood for a movie marathon with the right light and HVAC settings.
● Protect your home with geofencing: There may be times when you fail to enable your alarm when you're hurrying to get out the door. With geofencing capability and your smartphone, you'll never forget to turn on your alarms and lower the garage door.
Enjoy The Benefits Of Geofencing in Mansfield
Whether you're looking for extra peace-of-mind of a fully secured property whenever you drive away or you wish to explore your home automation options, geofencing is a wise choice. Speak with one of our representatives today at (419) 359-8643 or submit the form below to get started on your perfect security system.
Cities Served Around Mansfield By Secure24 Your Local ADT Authorized Dealer